About me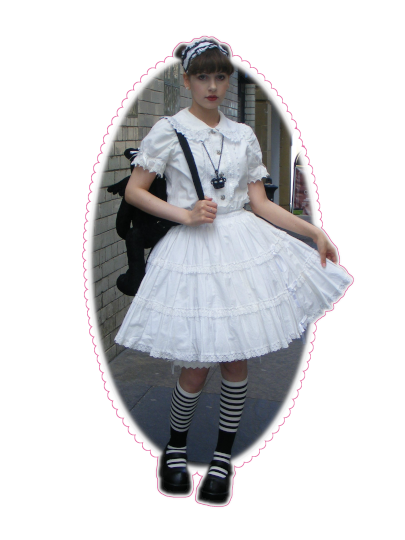 Hi, I'm Ophelia, I'm 24, and I love Old School Lolita.
I discovered J-fashion when I was 6 thanks to Gwen Stefani, and shortly after the FRUiTS book. In 2011 I started wearing lolita and in 2015 I switched to oldschool when I realised that was the style I loved most.
I have a passion for vintage, historical and alternative fashion, and collect vintage 90s/early 00s Japanese street fashion magazines.
I collect vintage dolls, locks of hair(send me some!), and general oddities and cute things.
My favourite films include Footprints on the Moon (1975), Alice (1988), and of course Kamikaze Girls (2004), and my favourite tv shows include Twin Peaks, AbFab, and The X Files. I could go on to list more but I thought I'd keep it short and sweet lol.

Currently Listening to: Grimes